Leading regional distribution and warehousing company servicing Australia and New Zealand,
Freight Specialists TRUSTS Ramco Logistics ERP
 Chennai, INDIA / Sydney, AUSTRALIA – August 23, 2022 – Global enterprise software provider Ramco Systems announced  that it will implement its Logistics ERP Software at Freight Specialists, a leading freight and distribu tion services provider based out of Sydney, Australia, to automate company-wide operations and services. Foun ded over 30 years ago and privately owned, Freight Specialists is a leader in regional warehousing and distributi on within Australia and New Zealand, known for high quality service and long-term customer relationships.
With modules for Transportation Management, Warehouse Management, Contract and Invoice Management, a nd bundled with Finance and Accounting, Ramco Logistics ERP Software will replace Freight Specialists' legacy application, thereby establishing a single, integrated, intelligent cloud ERP platform with mobile and analytics t hat will provide superior user experience, end-to-end visibility and control while enabling real-time operational excellence.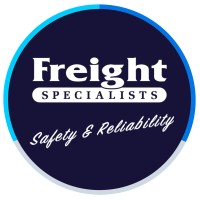 Commenting on the partnership with Ramco, Cameron Howard-Smith, Mana ging Director, Freight Specialists, s aid, "At Freight Specialists, we have been on a journey to transform our business and a major step in this transfo rmation is to become a modern, technology-led, leading service provider that can deliver on ever-increasing cust omer and market expectations across industries. We were seeking a best-in-class Cloud Logistics ERP that is buil t for Logistics Service Pro viders and proven in the Australian Market. Ramco's integrated solution togeth er with a strong footprint in Australia, and its commitment to the 3PL industry were critical factors in our selec tion. This is a major step in our transformation, which will enhance our overall service offering and customer exp erience a nd bring a positive valuable change for our team. We look forward to a successful implementation."
Prashanth Vasu, President & Head – Ramco Logistics Software, Ramco Systems, said, "We are privileged to have won the confidence of Freight Specialists after their evaluation of various service providers. This win highlights a trend of Logistics Service Providers shifting their focus, post pandemic, to consolidate their customer base by being able to offer integrated solutions combining Transportation and Warehousing. Our differentiation as an exclusive and end-to-end technology solution provider for the Logistics Service Provider industry, enables us to be a leading partner to support such goals. We look forward to our association with Freight Specialists on their transformational journey."
Rajeev Singh, Vice President and Regional Head – Australia & New Zealand, Ramco Systems commented "Freig ht Specialists' aspiration to combine a powerful technology and its strong operational expertise to deliver end-to end solutions with superior visibility and thus a reliable customer experience has resonated well with the u n derpinning principles of Ramco Logistics Suite. We are inspired by their aspirations and are excited to be able to partner with them at this time."
Infused with AI & ML, Ramco Logistics Software is an integrated digital platform engineered to provide an end-to-end business solution for 3PLs, Freight Forwarders, Courier & Express Parcel Service providers. Complete with Optimisation, APIs, Chatbot, Mobility and Analytics, the solution encompasses modules for TMS, WMS, Fleet & Hub Management, Rating & Billing.  

About Freight Specialists:
Freight Specialists is a privately owned regional distribution and warehousing company servicing Australia and New Zealand. We connect people with product safely and reliably focused on improving the connection betwee n regional and metro Australia that's why we make premium freight and warehousing services accessible to "har d to reach" areas. With a strong proven track record over 35 years and 11 company branches across all major sta tes and strategic regional locations, we offer integrated operations that reliably and consistently fulfill both your warehousing and transport demands.
About Ramco Systems
Ramco is a next-gen enterprise software player disrupting the market with its multi-tenant cloud and mobile-b ased enterprise software in HR and Global Payroll, ERP and M&E MRO for Aviation. Part of the USD 1 billion Ra mco Group, Ramco Systems focuses on Innovation and Culture to differentiate itself in the marketplace. On the Innovation front, Ramco has been focusing on moving towards Active ERP leveraging Artificial Intelligence and Machine Learning by building features such as Talk It – which allows transactions to be carried out by simple vo ice commands, Bot it – which allows users to complete transactions using natural conversations; Mail It – transa ct with the application by just sending an email; HUB It – a one screen does it all concept built to address all acti vities of a user; Thumb It – mobility where the system presents users with option to choose rather than type va lues and Prompt It – a cognitive ability which will let the system complete the transaction and prompts the user for approval. 
With 2000+ employees spread across 28 offices, globally, Ramco follows a flat and open culture where employe es are encouraged to share knowledge and grow. No Hierarchies, Cabin-less Offices, Respect work and not titles, among others are what makes the team say, Thank God it's Monday! 
Conferred as Malaysia's Best Employer Brand 2022;
Winner of Global Payroll Association's Innovation Award 2021;
Winner of 2020 ISG Paragon Awards Asia Pacific, for 'Transformation' and 'Collaboration' Awards; 
Leader in NelsonHall's NEAT Matrix for Next Gen Payroll Services
  For more information, please visit https://www.ramco.com/logistics-software/
Follow Ramco on Twitter @RamcoSystems / @RamcoLogistics and stay tuned to https://www.ramco.com/blog