Practically Poised for Rapid Growth and Aggressive Expansion in India and International Markets;
Practically Poised for Rapid Growth and Aggressive Expansion in India and International Markets; beats prevailing market trends in EdTech Industry
 ~Acquisition of Fedena results in positive revenue growth for Practically; To increase its headcount by 66% this year
 ~50% growth in total school count with a growing international presence
 ~Records 3X growth in ARR during January to May 2022; aiming to close gross revenues of $10 million in FY23
Chennai, July 6th, 2022: Against the current market sentiment around edtech, with a strong eLearning innovat ive product, Practically, India's first experiential learning app designed to make learning immersive for students of clas ses 6-12, has achieved a promising ARR (Average Revenue Run Rate) growth of over 3X from January to May 20 22. The company is aiming to ensure stronger growth momentum by expanding its operations to more geograph ies in the domestic as well as international markets such as SEA and MENA. Practically is set to launch its K-5 pr oduct later this year and also extend its offering to Social Sciences and English apart from STEM, gearing up to become an end-to-end learning solutions provider in the K-12 category across the globe.
To fuel the growth momentum, the company has recently opened offices in Mumbai and Mohali and is looking to increase its headcount by 66% in the next one year. Currently Practically operates with a team of 300 employees.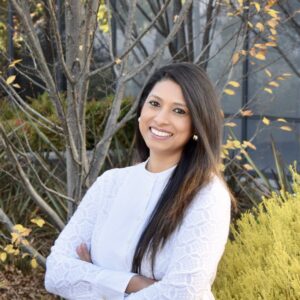 Post Fedena's (School ERP) acquisition, Practically's compreh ensi ve end-to-end product suite, Practically School Solution, has been widely accepted by schools. This has resulted in 50% overall growt h for the brand inclusive of key international schools. At the back of all efforts, Practically now reaches 21.5 Million users, 40,000+ schools and institutions partnered in over 180 countries across the globe.
Practically was also featured in the top ten educational apps on Google PlayStore in Oct 2021 and has been reco gnized as a 'Min icorn' by Tracxn. Testament to the fact that the brand has carved a niche for itself in the experie ntial learning space using Artificial Intelligence (AI).
While commenting on the future growth drivers, Ms. Charu Noheria, Co-Founder and COO, Practically said, "In a short span, Practically has witnessed strong growth numbers as we are moving towards achieving gross revenues of $10 million in FY23. We are expecting 40% revenue from Indian markets and the rest internationally. We have launched ma ny industry-first revolutionary features that showcase the power of AI and AR in learning. We are confident that we will continue to hold the momentum in the upcoming six months leading to our Series B funding," added Ms. Noheria.
About Practically
Practically app was launched in 2020 by Mr. Subbarao Siddabattula, Founder & CEO, Ms. Charu Noheria, Co-Fo under & COO, and Mr. Ilangovel Thulasimani, Co-Founder & CTO, Practically uses next-generation interactive methods, such as Augmented Reality (AR), Simulations and 3D videos for an enhanced learning experience. It is an intelligent, interactive and immersive learning app for students of classes 6 to 12 with a focus on STEM lear ning. Life-like simulations and Augmented Reality (AR) experiences are combined with learning pathways to br ing learning alive and increase the rate
of retention of concepts. We have also launched the revolutionary #ScanAnything feature becoming the world's first EdTech company to do so.
Practically also offers Live classes, Coding ++ course, and a 24×7 Seek Help feature for doubt resolution, where st udents can reach out to subject experts on the platform. Practically's current reach is 21.5 million post-Fed e na acquisition comprising teachers, educators, and students. At present, Practically is used in 40,000+ schools and institutions partnered in over 180+ countries. The app is available for download for free on Play Store and App Store. As the brand showcases a positive growth trajectory, Practically has been recognised as a Minicorn by Tracxn. It has also been awarded as the Best Edtech startup of the year at Start Up Awards 2021 and was ad judged as the winner at TieCon2021.
Visit the Practically website here: https://www.practically.com/