UdChalo embraces the complete 'Fauji Family' in its sphere to serve
 ~Eliminates the age bar for dependents, above 25 years can now enjoy privileges offered by udChalo~
 Pune, September 14, 2022: udChalo, a leading consumer-tech start-up company that exclusively serves India's defence forces and their dependents expands its consumer base by embracing all dependents, eliminating the ag ebar. This announcement comes on its occasion of its 10the foundation anniversary. From here on, dependants a bove 25 years, can avail udChalo benefits, special discounts and can save a significant amount while visiting fa mi ly and planning for future vacations. The initiative is a natural extension of the vision, aimed at serving the entire defence fraternity and bringing them under one umbrella to offer exceptional benefits to the exclusive user grou p with a common lineage and identity.
To date, udChalo's exclusive portal only serviced the active and retired defenced fraternity along with their dire ct dependents. Now, Sons and daughters of defence personnel above the age of 25 are part of "udChalo Fauji Fa mily". This will increase the start-ups consumer base to 3.8 million from the current consumer base of over 2.8 million.
A known name in the defence fraternity, udChalo is a category creator in the Indian aviation industry, pioneering the concept of 'Defence Fares' introducing virgin consumers to the sector. Over time, udChalo expanded its servi ces across Travel, Housing, Financial Services, Consumer Electronics, and Utility bill payment facility offering co nvenience and ease through its services that make their life easier for the fraternity. With one of the highest NP S of 70%, and excellent CSAT of 90%, udChalo customer support is the best in industry and the go to service pro vider for 2.8 million consumer base of the defence fraternity and their dependants.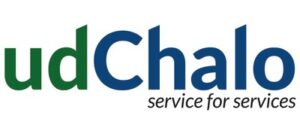 Ravi Kumar, founder and CEO, udChalo said, "Defence community is a closely knit family and the relations are fo r life! The whole community stands behind every child to accomplish individual dreams and goals regardless if th ey lead to defence or not. One common passion across the community is 'creating a robust nation' that is instilled in every individual who connects with the community. We have often received requests and queries from defen ce personnel to include their sons and daughters in the offering. Earlier, udChalo only offered 'defence fares' basi s the airline's agreement and was forced to stick to the stipulated definition prescribed by the government. udCh alo, today offers a vast bouquet of services and now extends them to the complete family. Being a Fauji kid myse lf, I can very well connect with the sentiments and bonhomie".  
Post its inception in 2012, udChalo has expanded its offerings to Travel, Finance, Housing, Consumer Electroni c s, and Utility bills payment facility for its consumer's base. Over the span of 10 years the startup has built its own robust network with more than 70 outreach centres across the country for our soldiers to access discounted pr oducts and services.
About the Company
udChalo is a leading Consumer Technology Company catering to the armed forces and their dependents. With the vision of 'Making life simple for soldiers', udChalo offers Travel, Housing, Financial Services, Consumer El ectronics, and Utility bill payment facility for its user base.
udChalo is a 10 year old company formed in Sep 2012, headed by the alumni of the Army Institute of Technology and Stanford Graduate School of Business (Seed). Today, through its website (www.udChalo.com) and its Super a pp and more than 70 outreach centres udChalo caters to more than 2.8 million serving Defence Personnel, defe nce veterans, and their families. The estimated CAGR is over 495% in the last 5 years.
 It was one of the leading start-up honoured with the national start-up award 2021 in the travel category and ran ked 7th at the Economic Times ET Rise awards among India's Fastest Growing MSME 2021.
 udChalo is registered under the Ministry of Corporate Affairs (MCA), Govt of India, and is an IATA-registered ag ency. It holds ERI License from the Department of Income Tax. udChalo has been a recipient of the CRISIL Rating of CCAS2.
For more details visit the website – https://www.udchalo.com/