Zoho Books offers to support QuickBooks' customers in India
Chennai, 30th June, 2022- Zoho announced that it is open to supporting and serving customers of QuickBooks in India. In a recent turn of events today, Intuit's QuickBooks announced its discontinuation from India market effe ctive January 31, 2023. Their products and service offerings for accountancy and small business customers will no longer be available in India. As of July 1, 2022 no new signups to QuickBooks products will be accepted in In dia.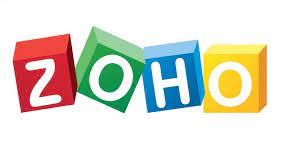 Prashant Ganti, Head of Products – Tax, Accounting & Payroll, Zoh o commented, "The continuation of financial systems for any busin ess is essential for its growth and sustainability. At Zoho, we unde rstand how challenging it can be for businesses to find a replacem ent for their existing financial system. Zoho Books will be glad to serve the needs of those businesses looking for an alternative so lution, and help them transition smoothly." Zoho Boo ks is a compr ehensive, cloud-based financial platform that helps businesses ta ke care of their finance, perform core accounting functions, track stocks, reconcile bank accounts, manage projects, and keep them GST complia nt.
"Zoho Books is hyperfocused on strengthening its operations in India, enabling businesses to simplify and abstr act GST filing and compliance, e-invoicing, and e-way bill compliance, and gain deep visibility into their finances. We have a strong customer base in the country, and will continually work towards serving them. Zoho is also a GST Suvidha provider," further added.