Canara Bank celebrates Rs 1 lakh Crore Gold Loan
Bengaluru, July 2, 2022: Canara Bank is celebrating surpassing of Rs. 1 Lakh Crore under Gold Loan outstanding as on 30.06.2022. During the current fiscal year, Canara Bank has grown 26.19% under Gold Loan as compared t o previous year. This was possible because of the contribution from 435 Canara Bank Gold Loan Plaza Branches.
While interacting with media, Mr. Bhavendra Kumar, Chief General Manager, Canara Bank, Head Office, Benga luru expressed that apart from Gold Loan, Canara Bank has achieved double digit growth in all Credit paramete rs including Retail, Housing, MSME, Agricultural & Corporates.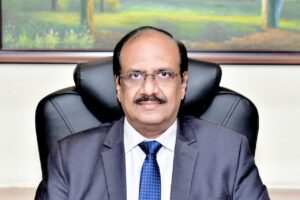 He further envisages tremendous demand under Gold Loan in the short term to medium term.
About Canara Bank:
Widely known for customer centricity, Canara Bank was founded by Shri Ammembal Subba Rao Pai, a great visi onary and philanth ropist, in July 1906, at Mangalore, then a small port town in Karn ataka. Canara Bank is the le ading public sector Bank in the coun try. The Bank has gone through various phases in its growth trajectory over the hundred years of its existence. The growth of Canara Bank was phenomenal, especially after nationalization in the year 1969, attaining the st atus of a national-level player in terms of geographical reach and clientele segm ents. In June 2006, the Bank co mpleted a century of operations in the Indian Banking industry. The eventful jour ney of the Bank has beench aracterized by several memorable milestones. Today, Canara Bank occupies a prem ier position in the comity of Indian Banks.