CELEBRATE AADI PERUKKU WITH EXCITING OFFERS FROM TANISHQ
~ Get Upto ₹200 off* per gram on any gold jewellery & up to 20%* off on diamond jewellery value ~
July 2022: Tanishq, India's largest jewellery retail brand from the house of Tata has announced offers upto ₹200 off* per gram on any gold jewellery & up to 20%* off on diamond jewellery value on the auspicious occasion of Aadi Perukku.  The offer is valid from 3rd August to 5th August 2022 across all Tanishq stores in Tamil Nadu.
Indian festivals are known for their deep- rooted traditions and cultural values. Aadi Perukku, the 18th day of t he month of Aadi, is one such festival marked by expressing gratitude to the nature & offering prayers to the h oly water sources river for its rich live-sustaining capabilities. This traditional thanksgiving festival signals the onset of the monsoon season and the beginning of the new crop cycle.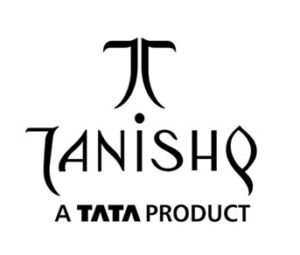 This Aadi, Tanishq pays an ode to water and the life lessons it carries within the varied forms of its existence- a dew, a drop, a wave. A nurturer, a source of abundance & prosperity- she who is like this very elixir, is every wo man you see. Tanishq celebrates her golden spirit, her strength, like that of a gushing waterfall; her grace, like that of a meandering stream; her glow, like that of a gleaming sea. Every woman is an embodiment of ethereal grace with brilliance as boundless as the vast oceans. Tanishq has crafted this special offer for women to cele brate their limitless spirit with splendid jewellery.
Just like the cleansing and purifying properties associated with water, gold is believed to elevate the mind and purifies the body and soul. This Aadi Perukku, find the perfect piece of jewellery to elevate your brilliant spirit with Tanishq's special offer.
Shop with the confidence of advanced 'Gold Standard' safety protocols at your nearest Tanishq store with 100% vaccinated staff or choose to shop online from the comfort of your home at www.Tanishq.co.in.
*T&C apply.
About Tanishq:         
Tanishq, India's most-loved jewellery brand from the TATA Group, has been synonymous with superior craftsm anship, exclusive designs and guaranteed product quality for over two decades. It has built for itself the envious reputation of being the only jewellery brand in the country that strives to understand the Indian woman and pro vide her with jewellery that meets her traditional and contemporary aspirations and desires. The Tanishq retail chain currently spreads across 400+ exclusive boutiques in more than 220 cities.