o9 Solutions Partners with AMOREPACIFIC to Digitally Transform Its Global Supply Chain Operations
o9 Solutions Partners with AMOREPACIFIC to Digitally Transform Its Global Supply Chain Operations with a Next-Generation AI-Powered Planning Platform
Bengaluru, 15 June 2022, – o9 Solutions, a leading enterprise AI software platform provider for transforming planning and decision-making, today announced that AMOREPACIFIC will use o9's AI-powered Digital Brain platform to digitally transform its supply chain operations and supply network management system.
AMOREPACIFIC is Korea's leading beauty company, providing global customers with 30 popular brands that of fer a range of cosmetics, healthcare and household products. o9's platform will help AMOREPACIFIC generate a single, data-driven plan across its sales, inventory and supply functions to establish better supply chain management decision-making and performance management. It will also enhance the company's ability to respond quickly to changing market dynamics and customer demand through better supply network collaboration.
With a sales plan for all products anchored in the use of high-quality demand data and the supply network lev eraging the sales plan as the standard, the o9 platform will enable AMOREPACIFIC to accurately forecast mar ket demand. The platform will give the company superior visibility into demand by facilitating mid- to long-term demand planning based on consensus. Additionally, features like supply chain master data, system-wide supply planning and a global supply chain control tower will augment the reliability of and visibility into AMOREPACI FIC's supply plans.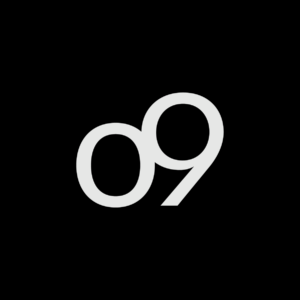 In addition to the power demonstrated by o9's Digital Brain platfo rm, AMOREPACIFIC selected o9 for its innov ations in graph tech nology, in-memory databases, software-as-a-service, AI and mach ine learning. The decision was also based on o9's accumulated exp ertise and successful track record of helping some of the world's most beloved global beauty brands realize rapid value delivery through digital transformation.
Woonghyeog Lee, o9's Korea Country Manager, added, "AM OR EPACIFIC's selection of the o9 planning and deci sion-making pl atform carries a lot of meaning, as it repre sents o9's breakthrough into the Korean beauty indus try. We are honored to support AMO REPACIFIC's journey with Samsung SDS to transform its supply ch ain mana gement practices and will continue to offer our innovativ e AI-powered technology to more and more markets throughout Asia Pacific and beyond."
About o9 Solutions, Inc.
o9 Solutions is a leading AI-powered platform for integrated business planning and decision-ma king for the ent erprise. Whether it is driving demand, aligning demand and supply, or optimizing commercial initiatives, any pla nning process can be made faster and smarter with o9's AI-powered dig DUital solutions. Bringing together tec hn ology innovations—such as graph-based enterprise mo deling, big data analytics, advanced algorithms for sce nario planning, collaborative portals, easy-to-use interfaces and cloud-based delivery—into one platform. For more information, please visit www.o9solutions.com