Rolling his way to success, BYJU'S student aces global and national level skating championships 
Coimbatore, August 2, 2022: With sheer dedication and determination, 18-year-old BYJU'S student Rishab Sri dhar, from Coimbatore has brought laurels to his school and state by participating in the '58th National Roller-Skating Championships Speed Skating' held at Mohali. Organized by Roller skating Federation of India, an offi cial body recognized by the Indian Government, he represented Tamil Nadu in age group 14-17 Junior Boys and won the first and third positions in 'rink' and 'point to point' under Speed Inline skating category.
A class 12 student of PSBB Millennium School, Coimbatore, Rishab has not only been making his way up the la dder of the Indian skating scene but is also spreading his wings globally. He recently represented India in the 'Ju nior Men' category in the '2021 World Championships of Inline Speed Skating' competition, an event org anized by World Skate, the only governing body in the world for all sports performed on skating wheels. 
His skill of balancing the wheels extends to his academics as well. Being a student of science, Rishab has balan ced his academics and skating impressively. His parents too wanted to ensure that his academics were not ne glected. They found a solution in BYJU'S, which helped Rishab to learn at his pace and stay at par with fellow students of his class.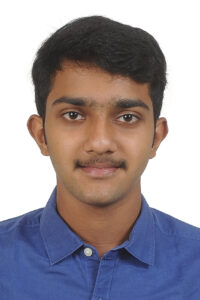 Speaking of how he managed academics with his love for skating, Rishab Sridhar said, "I have been studying with BYJU'S since past 3 years and from initial sessions I kn ew it's the right place for me. Its interesting style of teaching thr ough animated vide os, personalized attention and always available mentor guidance helped me in graspi ng concepts with ease. I have always an inclination towards Science as a subject, and with BYJU'S concepts of science became as enj oyable as skating for me. Often I'd apply my learnings in my skating sessions, and it would help me understand the sport well. I am glad to have enrolled with BYJU'S, it has made me more confident of balancing my studies without having to compromise my passion for skating."
Vinay MR, Chief Content Officer, BYJU'S, said "We are happy to see students and their parents appreciating what BYJU'S brings to the table. Our endeavour has always been to make learning fun and enjoyable for kids, so that they can grow in academics and extracurriculars together. We strive to empower our students to learn more and help children become active learners through personalised learning experiences with the use of digital learning tools, original content, watch-and-learn videos, animations, and interactive simulations. Rishab's victory is testimony to how BYJU'S has helped students balance their passion along with studies. We feel proud of Rishab and congratulate him and wish the best for his future endeavours."
  About BYJU'S:
BYJU'S is the world's leading edtech company and the creator of India's most loved school learning app which offers highly adaptive, engaging, and effective learning programs for students in LKG, UKG, classes 1 -12 (K-12), and com petitive exams like JEE, NEET and IAS. 
BYJU'S launched its flagship product, BYJU'S – The Learning App, for classes 4-12 in 2015. Today, the app has over 100 million registered students and 6.5 million annual paid subscriptions. With an average time of 71 minutes being spent by a student on the app every day from 1700+ cities, the app is creating a whole new way of learning through visual less on s. The Disney BYJU'S Early Learn App was launched in June 2019, a special offering from BYJU'S for students in clas ses 1-3 featuring Disney's timeliness characters. In early 2019, BYJU'S acquired Osmo, a Palo Alto-based maker of edu cat ional games, to transform the whole offline into an online learning experience. BYJU'S also acquired White Hat Jr in 20 20, a Mumbai-based programming start-up focused on empowering children with coding skills.
In early 2021, BYJU'S acquired the market leader and one of the most trusted test-prep service providers in India – Aak ash Educational Services Limited (ASEL)
BYJU'S has been backed by strong and prominent investors like Chan-Zuckerberg Initiative, Naspers, CPPIB, General Atl antic, Tencent, Sequoia Capital, Sofina, Verlinvest, IFC, Aarin Capital, Times Internet, Lightspeed ventures, Tiger Global, Owl Ventures & Qatar Investment Authority.
Delivering a world-class learning experience, programs from BYJU'S are making learning contextual and visual. The apps have been designed to adapt to the unique learning style of every student, as per the pace, size, and style of learning. BY JU'S is paving the way for new-age, geography-agnostic learning tools that sit at the cross-section of mobile, interactive content, and personalized learning methodologies. BYJU'S is also the official sponsor of the Indian Cricket Team.