Fortis Hospital, Vadapalani to organize Bone Health Check-up camp at Nolambur
 ~ Fortis Hospital, Vadapalani is organizing Bone Health Check-up Camp at Indrux Pharmacy, Nolambur on 25th September, between 9:30 am – 3:00 pm
  Chennai, 20th September 2022: To create awareness on Bone & Joint Health, the Orthopedic Department of Fo rtis Vadapalani will be organizing a free Bone Mineral Density Check-up at Indrux Pharmacy, Mogappair. Dr. S Sumesh – Orthopedic Surgeon from Fortis Vadapalani will be available at the camp for consultation on orthop edic ailments. Various health tests will also be performed, following which the participants will be given free con su ltation by Senior Orthopedic & Trauma doctors for further care. The purpose of this camp is to create awaren ess about bone health and bone related ailments.
The following health screenings will be conducted at the health camp
Bone Mineral Density Test

Blood Pressure

Random Blood Sugar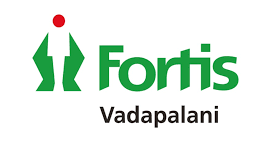 The health camp is scheduled for 25th September 2022 from 9:30 am – 3:00 pm and being organized to create awareness on bone health for the residents of Nolambur and neighboring areas of Mogappair, Ambattur and Anna Nagar.
Mr. Venkat Phanidhar Nelluri, Zonal Director, Fortis Hospitals, Vadapalani said, "Fortis has been committed to pr oviding the best of healthcare facilities. The objective behind organizing the bone health check-up camp is to create a wareness and aid the timely diagnosis of bone related disorders. Bone health is often ignored and not paid much atten tion. Bone Density usually depreciates as people age and delayed diagnosis can lead to early onset of bone related diso rders such as arthritis, osteoporosis amongst others. Thus the need for proper and timely bone health check-ups."
Visit the bone health camp at: Indrux Pharmacy, 144, LIG I, 4th Main Rd, TNHB Phase I, Nolambur, Chennai – 600037.
 For enquiry and appointment about the camp, people contact Nirupa 7810066466 or Chakkravarthy 8838897611.
ABOUT FORTIS HOSPITAL, VADAPALANI
 Our hospital is 250 bedded Quaternary care super specialty hospital. It hosts a 24×7 Emergency Centre with Ambulan ce Services, Centre of Excellence in Cardiac, Gastro, Liver & HPB, Renal, Neuro Sciences, Trauma & Orthopedics Care, we are the largest multi organ transplant centre in Chennai which includes heart, lung, liver, kidney, small bowel and panc reas.
 About Fortis Healthcare Limited
 Fortis Healthcare Limited – an IHH Healthcare Berhad Company – is a leading integrated healthcare services provider in India. It is one of the largest healthcare organizations in the country with 27 healthcare facilities (including projects un der development), 4100 operational beds and over 419 diagnostics centres (including JVs). Fortis is present in India, Unit ed Arab Emirates (UAE) & Sri Lanka. The Company is listed on the BSE Ltd and National Stock Exchange (NSE) of India. It draws strength from its partnership with global major and parent company, IHH, to build upon its culture of world-class patient care and superlative clinical excellence. Fortis employs 23,000 people (including SRL) who share its vision of bec oming the world's most trusted healthcare network. Fortis offers a full spectrum of integrated healthcare services rangin g from clinics to quaternary care facilities and a wide range of ancillary services.