MGM HEALTHCARE CHENNAI RUNNERS TRACKATHON TO BE HELD ON SEPTEMBER 17, 2022
~Chennai's premiere track athlete running festival~
 Chennai, September 16, 2022: MGM Healthcare's CR Trackathon 2022, will be held this year on Saturday, September 17, 2022 at Jawaharlal Nehru Indoor Stadium for Long Distance Road Runners. MGM Healthcare CR Trackathon is organized alongside Chennai Runners Group, one of the largest running groups from India having over 2000 participants.
The event will witness ultra-endurance activities including a 12 hour and 6-hour stadium runs on the tracks along with well-trained runners. 2-hour x 6 relay, Masters/Veterans 100m x 4 relay, Women's only 200m x 4 relay, Mixed 400m x 4 Relay & International Medley are the Team events planned for this year. Over 20 teams are expected to participate in this year's edition for the coveted CR Rolling Championship Trophy. The team with the maximum points will be awarded with the rolling championship trophy.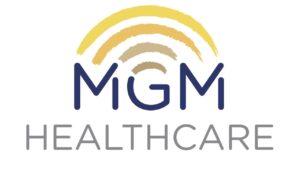 The highlight of the event will be an ''Olympics Style'' Chapters Parade at 5:30 pm where all the participating running groups would be representing their respective teams and will be seen marching on the tracks.
"Dr Prashanth Rajagopalan, Director, MGM Healthcare, said, "Physical fitness forms the base for creating dynamic and intellectual activities. By setting the right kind of environment for athletes, we would be able to build a fit and a heathy society. Athletes will be an inspiration to the next generation."
The Trackathon will be backed by an expert Medical Advisory Liaison Team that has doctors and representatives from MGM Healthcare will be present to advise, guide and the participants with fitness tips and treat medical emergency. 
A total of 700 runners & 50 volunteers have registered to be a part of this event.
To register and be a part of the trackathon, Call – 99406 62510