Upstox continues partnership with Tamil Nadu Premier League 2022 as Associate Partner
Mumbai | 22nd June 2022: Upstox (a.k.a. RKSV Securities Pvt Ltd), one of India's largest investment platforms, announces its continued association with Tamil Nadu Premier League 2022 for the second year in a row as an Associate Sponsor. The Tamil Nadu Premier League, which will begin on June 23, 2022, is one of the most prestigious leagues in the state for cricket enthusiasts.
Upstox recently crossed the 1 crore customer milestone in India, and Tamil Nadu remains one of iits most import ant markets. Partnering with TNPL has previously helped Upstox increase financial inclusion and awareness in the state of Tamil Nadu. This year's partnership will further strengthen Upstox's position in the state, while allo wing it to expand its reach into other parts of southern India.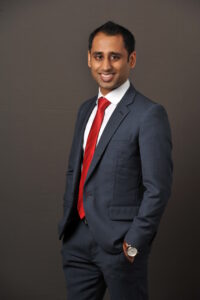 Commenting on the partnership, Mr. Shrini Viswanath, Co-founder of Upstox, said, "We are thrilled to associate with Tamil Nadu Premier League. We seek to strengthen our foothold in Tamil Nadu, foster long-term brand love and loyalty, while making a meaningful difference in the lives of cricket enthusiasts. We believe that our collaborat ion with TNPL will inspire and encourage the audience to participate in the culture of equity investing."
Upstox was established in 2009 with the aim of making financial investing sim ple, equitable, and affordable for all Indian investors. It allows investors and traders to invest in equities, mutual funds, derivatives, and exchange-traded funds (ETFs). Majority of Upstox's customers in Tamil Nadu hail from Chennai, Coimbatore, Kanchipuram, Tiruvallur and Vellore.
Mr. K. Shivakumar, Chairman of Tamil Nadu Premier League (TNPL) hailed the association, "We are delighted to partner with Upstox for the second time as our Associate Partner. This partnership will further boost the financial aspirations of TNPL enthusiasts, as well as encourage them to set a firm foot towards their financial planning to ensure a secure future. We look forward to achieving milestones together." 
Secretary of the Tamil Nadu Cricket Association (TNCA), Mr. R S Ramasaamy commented on the partnership, "Our association with Upstox has been fruitful, and the TNPL has helped provide momentum for the brand within Tamil Nadu. We are happy to be continuing our collaboration with the brand for TNPL 2022."
This is the sixth edition of TNPL, which begins with the inaugural match between Chepauk Super Gillies and Nellai Royal Kings on June 23 at 7:15 PM IST. There are a total of 32 matches (28 league matches and 4 play-off matches) that are going to take place in Tirunelveli, Natham (Dindigul), Coimbatore and Salem from June 23 to July 31. This time around the league will have six double headers and all the evening matches will start at 7:15 PM IST.
The matches will be played at two new venues: SNR College Ground, Coimbatore, and Salem Cricket Foundation Ground, Salem, along with the regular venues NPR College, Natham and ICL – Sankar Nagar Ground, Tirunelveli. All the matches will be streamed on Star Sports 1 HD, Star Sports 1 and Star Sports 1 Tamil.
   About Upstox:
Upstox was founded with the vision of making financial investing easy, equitable, and accessible to all Indian investors. It offers online investments in Stocks, Derivatives, Commodities, Currencies, Mutual Funds, and ETFs for investors and traders. It has also ensured full transparency in pricing by offering zero brokerage* on Equity Delivery trades and up to Rs. 20 per order* for Intraday, F&O, Commodities, and Currencies.  For more details, visit – https://upstox.com/
 About Tamil Nadu Premier League:
The Tamil Nadu Premier League (TNPL) is a professional Twenty20 cricket league contested in the state of Tamil Nadu in India. The league was formed in 2016 by the Tamil Nadu Cricket Association (TNCA). The league has suc cessfully completed 5 seasons and the 6th edition is scheduled to take place from 23rd June 2022 in Tirunelveli, Natham (Dindigul), Coimbatore and Salem with 8 teams competing for the title.